Need help with your space?
I'd love to meet your virtually, have a look at your room, and give you ideas to get started on the big, bold room makeover of your dreams!
Before the virtual room makeover consultation:
I'll send you an email with questions about your current space
You'll send me answers to my questions, plus you'll send me some photos of the space as it is now
During the virtual room makeover consultation:
I'll give you ideas on how you could rearrange the furniture in your room, or what new/used furniture you may want to look for
I'll share paint colour ideas for your walls
I'll give you ideas on artwork & accessories
After the virtual room makeover consultation:
I'll send you a follow-up email outlining my recommendations with links on where you can find items if applicable

Cost: $149 USD*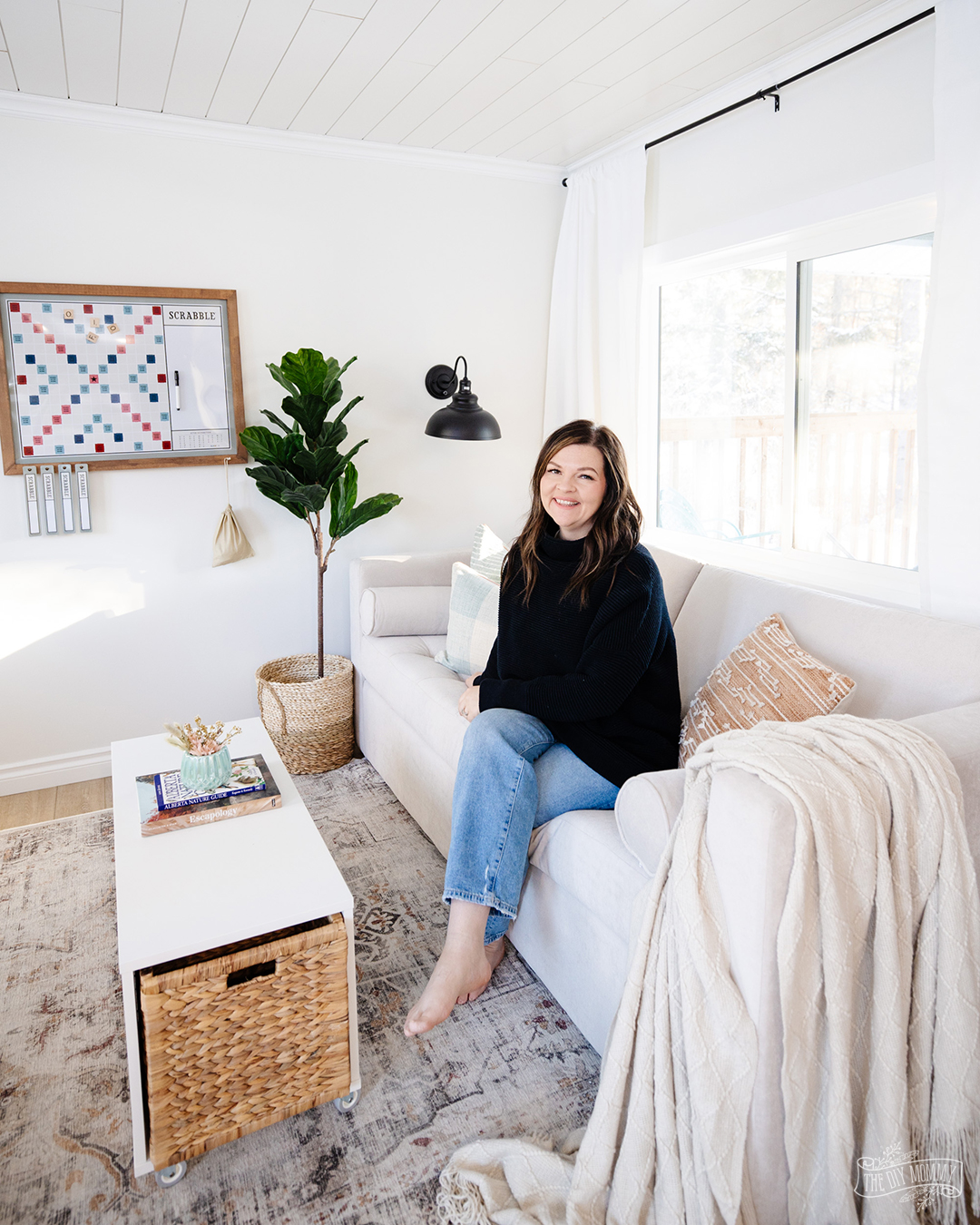 Let's get started!
Hi, I'm Christina! With over 13 years of experience in the DIY & home decor industry, I'm excited to look at your space, get to know you, and give you all of my best ideas on how to get started creating the room of your dreams. I want your home to bring you joy!

Thanks for submitting your information! Please continue with the checkout process.
Frequently Asked Questions
Can I get a refund if I'm unhappy with my purchase?
No, because of the nature of this product we do not offer refunds for a virtual consultation.

How do I schedule my appointment?
Upon purchasing a virtual consultation, you'll receive further instructions on how to book a time for your appointment.

Can I purchase a virtual room makeover consultation more than once?
Absolutely! If you find yourself in need of another consultation, simply purchase the virtual room makeover consultation again.

*You're Canadian, so why is the price in USD?
In order to provide as many payment options as possible (like Paypal), everything on TheDIYMommyAcademy.com is in USD. We recommend using xe.com to see what the exchange rate is for your local currency.